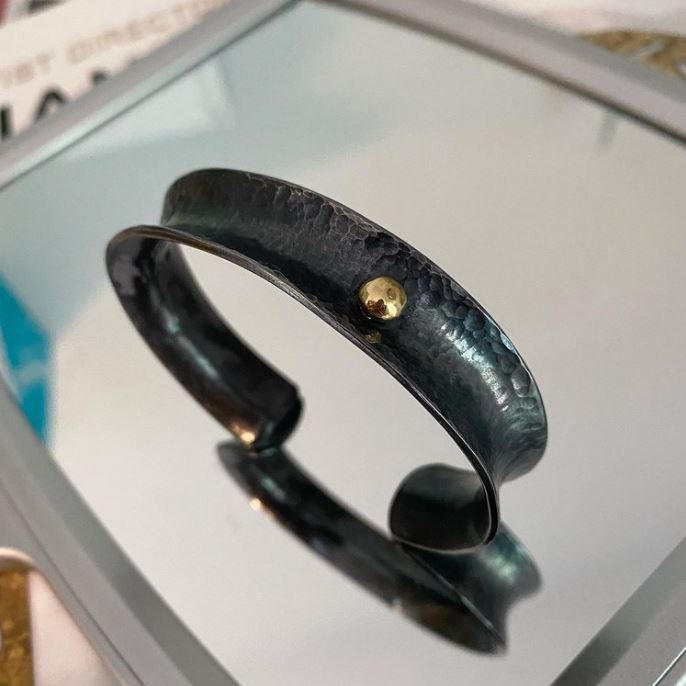 MP 5th GenJeweler
Melvin Platero (Mp5thgenjeweler) is a 5th generation Diné (Navajo) jeweler. With deep interest in following his family's strong tradition of silversmithing, he started out using traditional Navajo tufa casting in late 2018. Melvin was raised by his grandparents, the late Ramon and Louise Platero, on the eastern portion of the Navajo reservation in New Mexico, USA. It is there where he learned the basics of silversmithing from them as a young boy, as they were both full time silversmiths. Breaking away from the traditional style his grandparents were known for, he continues to incorporate traditional Diné history and culture into works of art by fusing traditional and modern techniques. Much of what Melvin does now is self taught. From Keum Boo, diamond setting, inlay, stone cutting/polishing, to metal forming, he continues to expand his skill set and learn as much as he can about the craft. With the hopes of creating jewelry full time down the road Melvin continues to put his heart, knowledge, love, history, culture, and skill into each piece he creates.
Claim Now!
Is this your business?
Claim listing is the best way to manage and protect your business.
Claim Now!