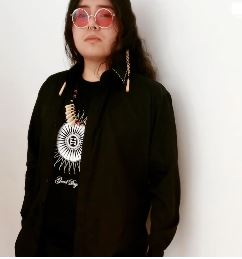 T-Designs Beadwork
I am from the Southern tribes of Oklahoma Numunu-Comanche (The People) and Ka-i-gwu-Kiowa (principal people). A descendant of Chief Wild horse of the Comanche tribe and Chief Donepi of the Kiowa tribe.
I currently reside in Rio Rancho, New Mexico.I have been perfecting my bead work for thirty-seven years, from the young age of eight years old. I am a fourth-generation bead work artist on my mother's paternal side of the Kiowa tribe. My great-grandmother Ruby Doyebi, her son Ernest Doyebi and my mother Ernestine Doyebi and myself, are known for Kiowa contemporary style dance regalia. Our family style of bead work has very designs with several colors mainly in traditional Kiowa hand stitching.
Claim Now!
Is this your business?
Claim listing is the best way to manage and protect your business.
Claim Now!