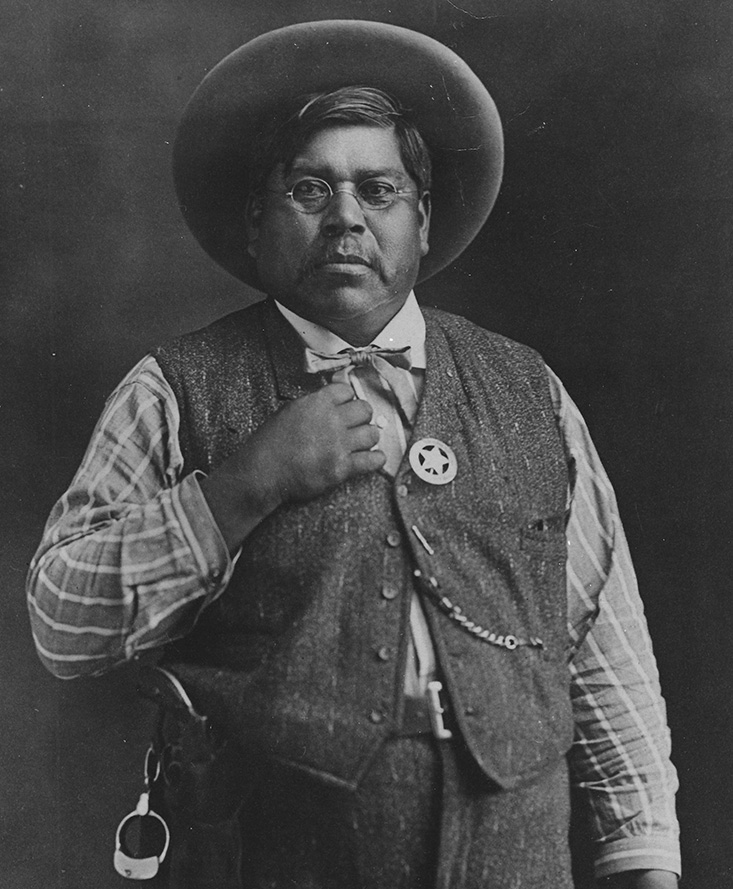 Malki Museum Shop
The Museum began as the dream of a few hopeful women, and was passed down to Jane K. Penn, a Wanikik Cahuilla, who, with the help of others, translated this dream into a reality. More than four decades ago, Mrs. Penn began to hear the dreams and suggestions of her aunt, the late Margaret Pablo, who wanted to leave the rich cultural heritage of her people in Mrs. Penn's keeping, and who wanted to bring enrichment to the lives of Indians and non-Indians alike. Mrs. Pablo was the grandniece of Ygindio Gabriel, a chief of the Wanikik Cahuilla. founding1 Ygindio had been chief during the tragic time when California was being heavily settled by the Melkish (white man) and had just become a state of the Union in 1850.
It was he who signed the Treaty of Temecula, for his band, in 1852. This treaty was never ratified by the Melkish (white man), but it will be forever remembered by the Indian. More than 20 bands of Southern California Indians signed that paper. Margaret Pablo, a remarkable woman, saw beyond the treachery of the treaty to a greater understanding between the Indian and his new neighbors. She wanted to share the Indian culture with the newcomers, and also to help rekindle the spark of cultural pride and identity in the hearts of her Indian people, who had begun to leave the reservations and forget their traditions. Mrs. Penn's elderly cousin, Victoria Weirick, of Wanikik and Kawasic (Palm Springs) Cahuilla descent, felt the same. As Margaret Pablo had done, Mrs. Weirick left her precious artifacts to Jane Penn for safekeeping. Among these were mortreros, an herb cooking pot, and other precious materials to add to Margaret Pablo's collection.
Through Mrs. Weirick, Mrs. Penn received the herb cooking pots used by her own father, William Pablo, one of the last and greatest Cahuilla medicine men. When Mrs. Penn received these items in 1958, she confided to friends that she wanted to display them in a museum. Among these friends was ethnographer Lowell Bean—then a graduate student who was to play a vital role in the realization of the Malki dream—and Mrs. Katherine Siva Saubel—a mountain Cahuilla of the Los Coyotes Reservation near Warner Springs. Mrs. Siva Saubel was related to Mrs. Penn by marriage, and Mrs. Penn asked her to become Malki's first president because of her knowledge of Cahuilla language and culture. She has continued in that capacity to this day. At that time, Mrs. Penn had in her home an outstanding collection of Cahuilla arts and crafts, which she informally showed to any who wanted to see.
She conceived the idea of a museum to be known as "Malki," which is the Cahuilla word for "dodging" and the original name of the Morongo Reservation. (Morongo is a word of Serrano origin, taken from John Morongo, a leader at the turn of the century when the Serrano people of the northern mountains and desert were forced into a coexistence with the Cahuilla at the then-called "Malki Reservation." It was later renamed Morongo by the federal government.) In February 1965, Malki officially opened its doors to the public, and was dedicated in a traditional ceremony where nearly 1,000 Native and non-Natives gathered. Through the years, Malki has remained dedicated to its goals of preservation and education. After Jane Penn's death in 1982, Dr. Katherine Siva Saubel continued the dream and until her passing she actively filled her role as museum president. She persisted in sharing her knowledge and understanding of Cahuilla culture, and had accomplished much in her lifetime. Malki is still relatively young, and still struggling, but in a way it is as old as time itself—as an embodiment of the belief that man is really a brother to man, that all men are created equal, and that men today can learn from the past.
Claim Now!
Is this your business?
Claim listing is the best way to manage and protect your business.
Claim Now!