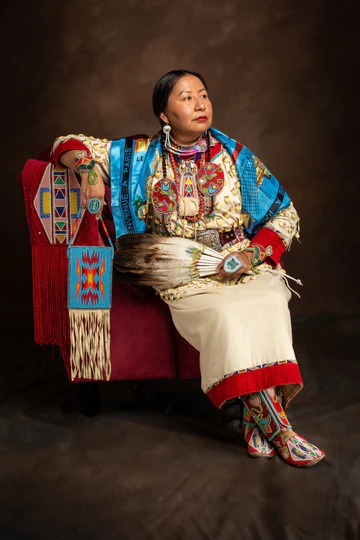 Designs by Della
Shooda! Hello! Welcome to my site! My name is Della - (owner/designer/artist). I'm an enrolled member of the Apsaalooke (Crow) Tribe of Montana. I'm a member of the Whistling Water Clan & Child of the Big Lodge Clan.
I've been designing native fashion & accessories since 2016. Growing up I would watch my mother, grandmothers & grandfathers sit around the table beading, sewing, doing feather work, designing/drawing out geometric & floral Crow designs. From these teachings, I figured how to combine both traditional & the modern world together to make wearable fashion of today.
"I always wanted to wear & express who & where I come from. Our cultural tribal designs, colors & beadwork are amazingly beautiful & one of a kind. That is why all my gowns & attire are one of a kind. No two are the same, similar but never the same."
Claim Now!
Is this your business?
Claim listing is the best way to manage and protect your business.
Claim Now!