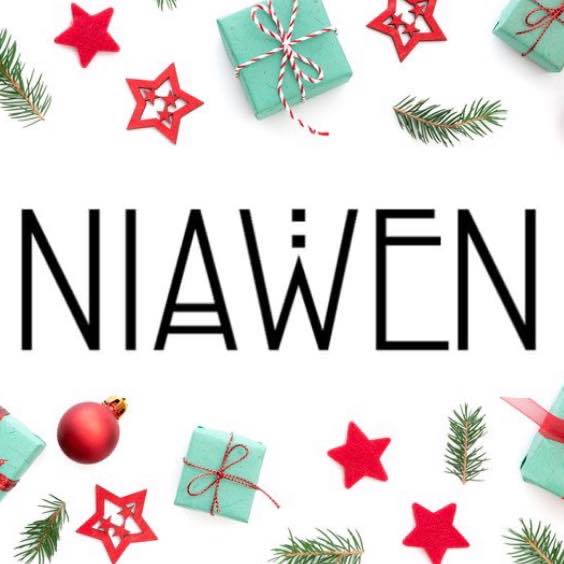 Niawen Skin Care
Welcome to Niawen!
My name is Tara-Tekahentakhwa, which means "picking up," or "holding the earth." My home is on the Mohawk Territory of Akwesasne.
I'm an experienced esthetician and the proud founder of Niawen Skincare. In Mohawk, "Niawen" means "to give thanks" or 'thank you." After successfully overcoming cancer, I started the business, so the name is my way to say thanks for another chance at life!
I'm passionate about empowering youth and adults with their skin. As a young adult, I faced severe acne, so bad I wore a face caked full of foundation. I looked like I was wearing a white mask and struggled with insecurity, so I understand how youth feel.
A few years ago, I realized that no brand-name night cream, daily moisture, cleansers, serums, or anything for glowing, beautiful skin had anything to do with my Mohawk native roots or traditions. These things are especially important to me.
I knew I had to create Niawen: a line that fuses the best of nature and science (for incredible results) with the sacred power of our traditions (and their proven healing effects).
Our ancestors knew and used the spiritual healing medicinal uses of mother earth. Now I'm honored to bring you a Native American herbal legacy that lives on through our offerings. We create our products using natural, effective, and high-quality ingredients from around the Mohawk territory and the Adirondacks of NY.
To have you gathered here and join us in holding the earth — conquer whatever is thrown at us — by taking part in the new tradition that is Niawen!
Are you ready for your Niawen Journey? I hope so!
Thank you for taking the time to learn more about us and enjoy your shopping!
Claim Now!
Is this your business?
Claim listing is the best way to manage and protect your business.
Claim Now!