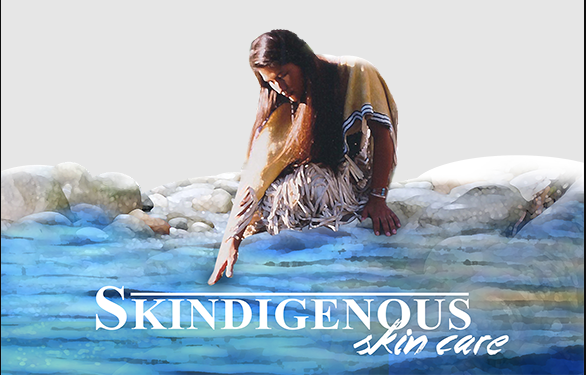 Skindigenous
Lynn Roanhorse began her own enterprise in Dulce, New Mexico, within the Jicarilla Apache Nation. She crafted Skindigenous, a skincare line formulated to work in synergy with Native American skin and provide natural relief for acne and other concerns. While at the surface it may not seem life-changing, it has caused a great impact in her community. ​Lynn worked with youth in her community, checking on them when they wouldn't show up to work or school.
While doing so, she found many of them had low self esteem and confidence due to hormonal changes, with the most visible effect being the condition of their facial skin. This hindered their growth and in many cases, seemed to prevent them from going out into the world and achieving what they set out to do. While it wasn't merely because of acne, it seems this is one problem that contributed to a number of issues for these young adults. Lynn realized that they were using regular over-the-counter products to treat their skin, and began research into the depths of Native American skin after considering that their skin is different from Caucasian skin – which no products were accounting for. After formulating products that merged scientific findings and ancient wisdom from the land, Lynn had begun attending conferences and local events to show off the Skindigenous products, and there was endless enthusiasm surrounding her presentation.
Hundreds have tried her products, filled out questionnaires, and taken serious interest in what she is doing, and she intends to spread well being and confidence through education and safe natural products. Although originally formulated for the special needs of Indigenous skin, Skindigenous products are gentle enough to be effective and soothing for all skin types. Skindigenous World supports water protection and Native Americans' rights to create a brand synonymous with activism, change, and confidence.
Claim Now!
Is this your business?
Claim listing is the best way to manage and protect your business.
Claim Now!