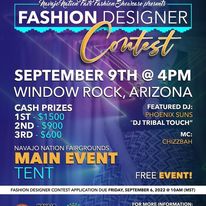 Ah-Shi Beauty Cosmetics and Skincare
As a member of the Navajo Nation, Ahsaki Báá LaFrance-Chachere didn't grow up in an area with a nearby Sephora or Ulta Beauty store, so she set out to build her own luxury makeup and skincare brand: Ah-Shí Beauty. And opened a store to carry the products.
On top of reclaiming her tribe's culture and traditions — which have been commercialized to death — LaFrance-Chachere wants Ah-Shí to encourage people to set their own beauty standards, and have great products to use as a means of self expression.
"The brand name itself connects my culture with the world. Ah-Shí in Diné (Navajo) means 'This is me. This is mine.' Ah-Shí Beauty translates to 'This is my beauty,'" LaFrance-Chachere tells InStyle. "When you look at yourself in the mirror and say 'Ah-Shí Beauty', you're saying 'This is my beauty.'"
The brand has also created opportunities for her community. Ah-Shí Beauty has a studio that also functions as a gift shop, content studio, distribution center, and showroom just off the reservation in Gallop, New Mexico, as well as a storefront in the Navajo Nation capital Window Rock, Ariz. Ah-Shí beauty is the first Native American-owned beauty brand in the country to open a storefront, in addition to being the first Indigenous- and Black-owned beauty brand. - https://www.instyle.com/beauty/makeup/ah-shi-beauty-interview
Claim Now!
Is this your business?
Claim listing is the best way to manage and protect your business.
Claim Now!